Renewable energy, integrated in your process
Climate change, finite energy sources and emission regulations make planning for the future complicated. Usage of renewable energy isn't quite new, but it is gradually becoming the new standard for the future.
Our knowledge and products can help your business integrate sustainable resources, whether that means integrating these sources in an existing installation, or designing a completely new facility.
Solar Energy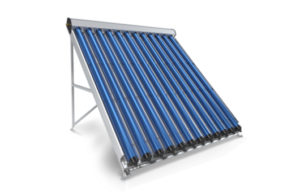 Solar Energy is the application of vacuum tube solar collectors for preparing process water. This technology transforms sun- and daylight into heat. In combination with our plug-in technology, this makes for the ideal balance between renewable and fossil energy.
Advantages
No heat loss, even at high temperatures
Process water of up to 95⁰C
100% sustainable
No mechanical parts, meaning no maintenance
Corporate social responsibility
Involved, proactive character
The concept of sustainability is rapidly evolving, but integrating new renewable sources often poses a challenge. We'd love to think along with you about new technology, allowing us to connect your energy process to companies and/or partners close to you.
Solutions include:
Bio-stations
Pellet heating
Heat pumps
District heating
You can always contact us with your challenging case!