Engineering has been in our blood for over 25 years. TBR Energy Solutions invents, creates and delivers products and technical all-in-one solutions. We have advanced design and drawing tools at our disposal that allow us the design processes, skids and products in 2D and 3D. We also have our own production space for building and testing skids, products and prototypes. In short, TBR Energy Solutions offers a one-stop-shop for all your engineering solutions.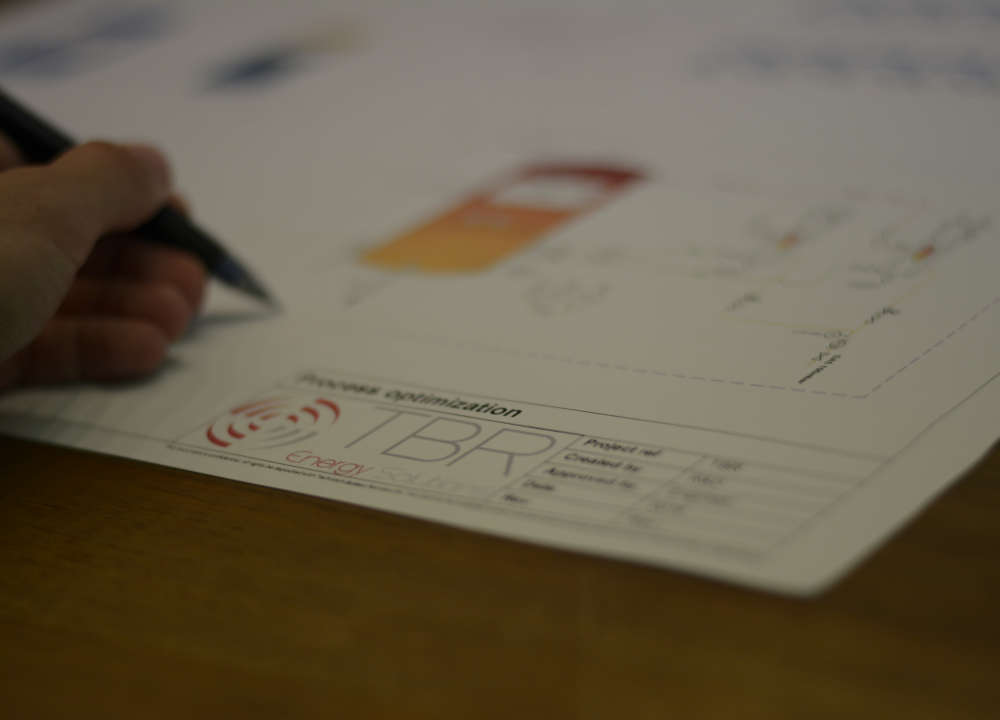 Process design
A successful project begins with the correct design of a process. Before we initiate the practical component, we always make the new process tangible by using a Process & Instrumentation Diagram (P&ID). Using this method, we work out the most efficient equipment placement and flow of energy, allowing us to derive a concrete and practical building plan.
Skid design
Every client has different wishes and needs on how to position equipment in their technical space. For most projects we design custom made skids based on your specifications. We have our own engineers and design everything in 3D, allowing you to see exactly what will be delivered to you in the future and approve the offered concept.
Project design
With a rapidly changing market and new standards regarding sustainability, innovation remains an important pillar for TBR Energy Solutions. To maintain an advantage on the playing field and give you, as our client, the benefit of using new technologies, we always design and produce our own products.
Prototyping
Before we integrate new products in the process, we thoroughly test them in our own workshop in Groningen. This allows us to take into account practical aspects, such as environment, temperature, chemical fluids and chemical resistance. Only after the product proves compliant with all requirements, we finish and install it or deliver it to you.