Water supply
TBR is a reliable partner for industrial businesses when it comes to water supply. Such industrial businesses are dependent upon the constant availability of specially treated water. And that is exactly where TBR's forte lies.
From source to process we can offer you a sustainable product. We facilitate the treatment as well as transport of ground water, spring water and city water.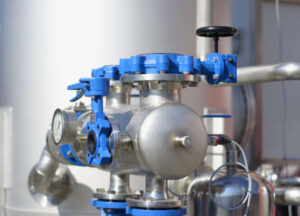 In addition to water extraction, the distribution of treated water is a vital part of your process and installation. We offer tailored solutions, whether it's pressure or flow rate that's normative for your installation.
We often see incorrect proportioning of industrial installations, leading to unnecessary compromises in transport. This is always detrimental for quality, efficacy and sustainability of the installation (for example because of high pressure and water hammer), which in turn affects your cost price. This makes correct engineering based on solid knowledge and experience a vital part of your process!