Operational dependability, reliability and continuity are important aspects of healthy operational management. During a malfunction or technical failure, it is of great importance for you to be able to resume your process as quickly as possible. TBR Energy Solutions constantly has engineers available to resolve your issues promptly. Even after delivery of the equipment you're always welcome to turn to us for all your spare parts and technical questions.
Service and reparation
TBR Energy Solutions conducts repair work on your equipment when necessary. Possibilities even include welding by our certified employees. Our engineers are equipped with the required mechanical and electrical knowledge of any equipment that has ever been supplied to you.
Do you have specific questions regarding service and maintenance? Feel free to contact us.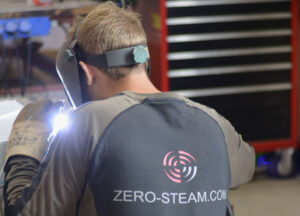 Periodical maintenance & repairs
Technical installations often receive (too) little attention, making regular corrective maintenance necessary. Failing components often break at times when you're most busy, which is something you want to prevent. This is why we offer periodical inspections, allowing us to point out upcoming maintenance. That way your installations will always remain operational when necessary, and maintenance can be planned ahead at a convenient time. Additionally, our periodical inspections contain maintenance reports, updating you on the status of your installations and impending reparations.
Do you want a reliable installation?
Then please feel free to contact us.