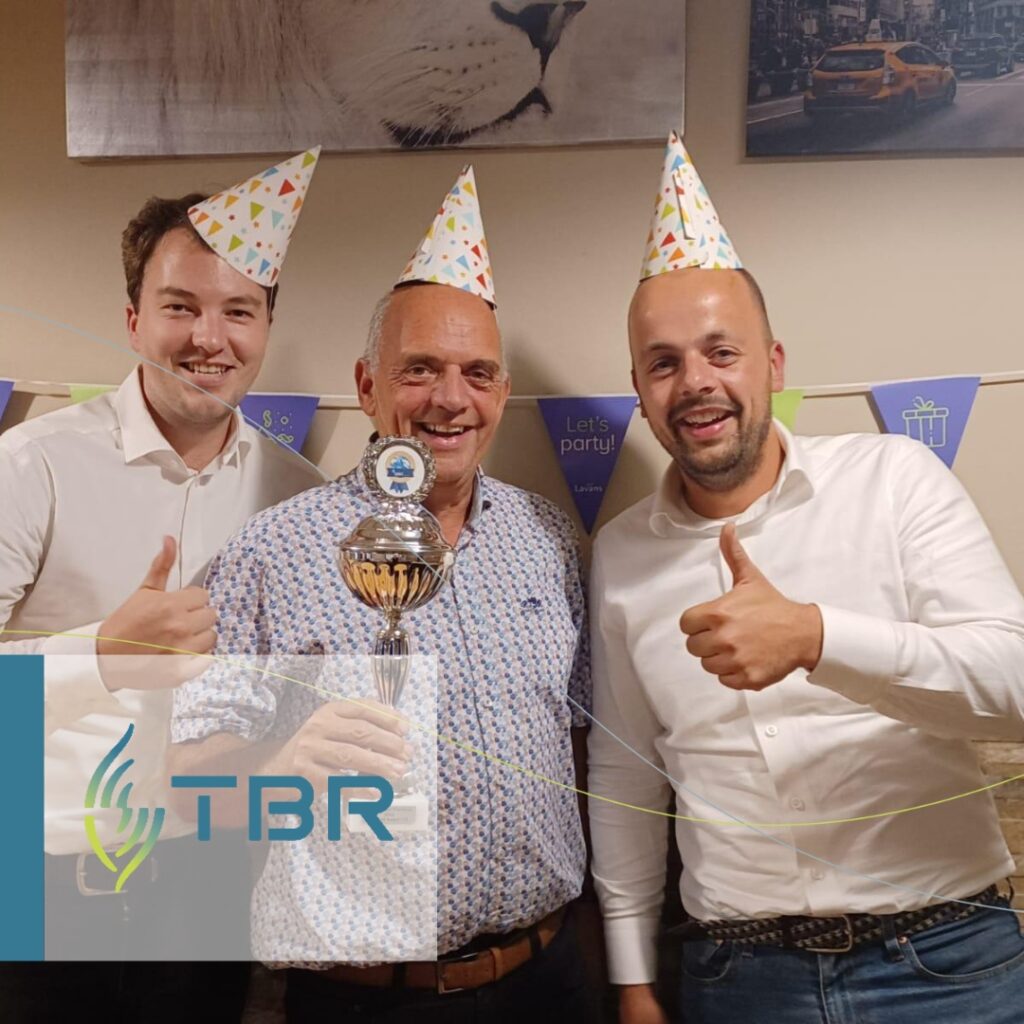 On Friday, October 21, 2022, during the international Textile Care fair in Milan, Lavans received the leading award in the laundry industry: the Global Best Practices Award for 2022. Lavans received the title of 'Best laundry in the world' and will hold this title for the next two years.
Lavans was nominated along with 11 other laundries from other parts of the world. An independent jury assessed all twelve finalists on the following criteria: sustainability, quality, business model and service. Degree of innovativeness was also included in the assessment. According to the jury, Lavans excelled through their idiosyncratic, but very conscious management and their innovative and sustainable character. Or as Lavans themselves always say: "A little different, but very much us."
"A fantastic achievement on which we warmly congratulate Lavans."
Partners in sustainability and innovation
As TBR, we are very proud that we have been able to use our knowledge and innovative solutions for over 20 years to make the entire process at Lavans more sustainable. Due to the application of various innovative solutions, CO2 use has decreased by more than 70% in the last 12 years.
CO2 neutral, but far from finished
By applying energy recovery to, among other things, waste water, mangles, dryers and washing processes, but also through the use of sustainable solar panels and solar collectors, Lavans has managed to reduce the energy supply by more than 70% in recent years. In combination with CO2 compensation for the consumption of gas and fuel, Lavans is carbon neutral. Moreover, Lavans continues to innovate towards more sustainable solutions in the future! We are proud to say that TBR has been working alongside Lavans all these years and may play a key role in their increased sustainability in the future.
Sustainability is in our DNA
Lavans is a family business, with the fourth generation of Heerkens' joining the company, and is very aware of climate change and everything it takes to produce as sustainably as possible.
"Being conscious of sustainability is in our DNA and that has not gone unnoticed in Milan," says Tristan van der Waart (Managing Director of Lavans).
"Over 15 years ago, the owners of Lavans, cousins Piet and Michel Heerkens, took conscious steps to shape Lavans into what it is today: perfectly healthy and full of energy."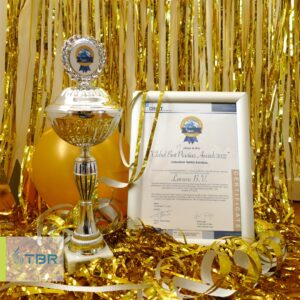 Lavans is always looking for sustainable investments for the future: plans that reflect Lavans' typical can-do attitude and willingness to take risks. It is no surprise that Piet and Michel's adage states: "If we start looking like a normal company, we have to get to work," so says Van der Waart. In 2016, this resulted in their second place at an earlier participation in the Global Best Practices competition in Frankfurt, Germany.
The pitch
In Milan, Max, Tijn and Tristan allowed everyone to take a look at their innovative laundry and showed what innovative steps they had taken within their team in recent years. With their goal of a sustainable future constantly in the back of their mind, the team focused on sincere attention to customers and the right partners, all of which resulted in their winning of this prestigious award. "A true team effort!" says Tristan van der Waart, proud Managing Director.