Saving energy through heat recovery in dryers.
At Newasco van Houten in Heemstede we recently placed two Heat-x Air2Air units. Just these two units save 20-30% of energy used in the drying process, proof that a small solution can make a huge difference. The system is fully automated and prepared to control up to 10 units, making the installation futureproof for when the need for more units arises. Connecting multiple additional units will be a breeze.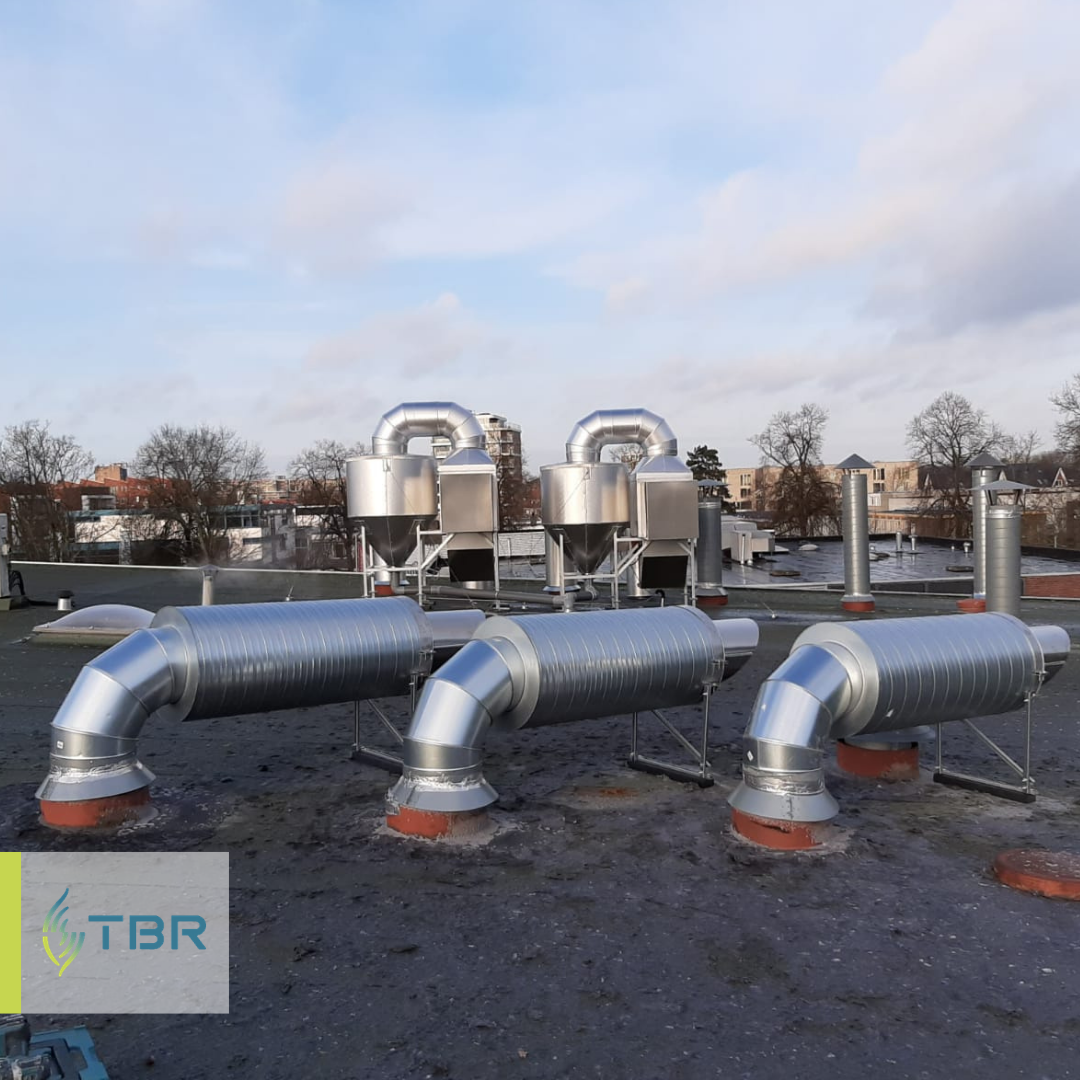 TBR Solutions also placed silencers on the dryer's exhaust, greatly reducing the amount of environmental noise pollution. With this project, Newasco made great progress on social, ecological and economical terrain. A beautiful example of what partnership can do!
Heat-X Air2Air is a new innovation
This state-of-the-art system reuses hot exhaust air from drying processes by cleaning it with cyclone technology and recovering heat that would otherwise be lost. After seperating dirt particles in the unique spiral air flow of the cyclone system, residual heat from the cleaned air is exchanged with fresh incoming air. This significantly reduces the amount of energy that goes to waste, thus reducing the initial amount of energy needed.
Advantages
Purification of dryer air, therefore significantly cleaner exhaust air
Pre-heating of incoming air
20-30% energy saving
Up to 7% shorter drying cycle
Standalone PLC control
For more information regarding this project, please contact;
Jam Blom,
Project Engineer TBR Solutions