Saving energy through heat recovery
Tanker cleaning initiative Combo Cleaning innovates, invests and achieves a significant CO2 reduction
Combo Cleaning
Combo Cleaning, part of the Combo Group, specializes in tanker cleaning, transport, maintenance & repair and the purchase and sale of freight transportation. Combo Group wants to excel in the transport industry and is continually developing. With a sustainable investment in heat recovery equipment, a lot of energy is saved during the tanker cleaning process.
Photo Combo Cleaning: Jan van Erp on the left and Freek van Erp on the right (father and son)
Customer demand
After seeing several installations set up by TBR Solutions, Combo Cleaning contacted TBR for advice. Combo Cleaning wanted to recover heat and reduce CO2 emissions.
Current situation
After the two became acquainted, an inspection took place. During the audit and inventory of the current installation, combined with the goal of recovering as much waste heat as possible, TBR Solutions and Combo Cleaning jointly came up with a plan. TBR has designed the necessary installation to make the cleaning process more sustainable.
Phase 1
With the installation of a heat exchanger, the energy from the hot waste water is used to heat the cold incoming water. This reduces the energy demand and ultimately saves gas. TBR Solutions supplied the engineering, control cabinet, fittings and machines. In addition to these components, TBR provided project supervision.
The result is a significant saving in gas use
This installation easily pays for itself through the substantial savings on gas and a significant reduction in CO2 emissions.
Technique
The EMS-rotor wastewater heat exchanger is designed to transfer thermal energy from hot wastewater to cold fresh water. The warm wastewater flows through the tank. The cold incoming water flows in the opposite direction through the rotor, so that an optimal energy exchange takes place.
The rotating heat exchanger is self-cleaning. This ensures that the Heat-X Rotor can be placed in heavily polluted waste water streams.
We offer remote support, optimization and guidance with the newly implemented TBR Remote Support control. For example, TBR ensures an optimal supply of water and energy to the cleaning process and offers easy remote support.
In addition to the engineering and project management offered, TBR Solutions has supplied the following:
EMSROTOR – Waste heat exchanger
CWWT – Central Control Unit with visualization of the process (controls)
REMOTE SUPPORT – Remote assistance
The photos below show how the installation is constructed.
Who are involved in this project
Henk Klatter from TBR Solutions is the executive that is responsible for this project.
Phase 2 – Partnership
TBR and Combo Group both enjoyed the partnership and as a result, they would like to become more sustainable, in order to further reduce the CO2 footprint. Combo Cleaning and TBR are currently working together to see how they can make sure Combo Cleaning is ready and future-proof in terms of water and energy.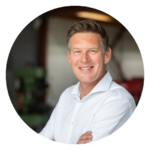 If you would like to know more about this project, please contact:
Henk Klatter,
Senior Project Engineer TBR Solutions