TBR Solutions is building a sustainable state-of-the-art laundry in healthcare.
Intercare
At the end of the 1990s, nine nursing and care homes in Northern and Central Drenthe merged: Interzorg Noord Nederland (Northern Netherlands) was born. This joining of forces has produced a care organization where people can draw on a wide range of high-quality living, care, treatment and service options.
Who are involved in this project
Elly van der Woude, manager INNService at Interzorg, talked to residents about complaints concerning the washing. Residents said they were unsatisfied with the long washing times, dress code and lost clothes. The process for washing clothes had to change. This is how the plan came about to build a new sustainable facility location for Interzorg.
Interzorg has been washing and cooking for clients again since mid-2020. Why? Because Interzorg really wants to support people to continue their own lives. From the sustainable Service Centre in Assen, we want to make every meal a moment of joy and we ensure that clients can continue to wear the clothing that suits them.
Providing sustainable care and saving energy
At the end of 2019, Interzorg was taking major steps to optimize the processes and the new facility building fits in with the integrated sustainability policy at Interzorg. Van der Woude talks passionately about sustainable thinking and sees this as the best way to involve both residents and the team in the improvements that are being made. Because of her experience in care for the disabled, the desire arose to create workplaces for people with an occupational disability at this new location.
This new service location was a big challenge. TBR was allowed to think along from start to finish. The result is one of the most sustainable laundries in the Netherlands. Together with Christeyns and WSP we built a new sustainable laundry. In the technical details you can read about the applied techniques.
Equipment
In addition to the engineering and project management offered, TBR Solutions has delivered the following:
EMSROTOR – Waste heat exchanger
CWWT – Central Control Unit with visualization of the process
FWB – Water buffer with internals
FWD – Water Distribution Kit
ZERO STEAM – High Efficiency Generation
REMOTE SUPPORT – Remote assistance
Central water treatment
HeatX Solar for the use of solar energy
WX LintRotor – Filtration of waste water
Remote support installation
All installation work
Technical details
In order to use as little energy and water as possible, a very special type of installation has been chosen. The water for the washing process does not come from the pipes, but from a well that has been created. The installation is connected to the water supply network so that it can always be switched over if necessary.
The installation is monitored from a central PLC (programmable logic controller). The entire process was made transparent live. The installation is accessible remotely with TBR Remote Support. Via TBR Remote Support it is easy to provide immediate support and to make adjustments in changing circumstances and to be assured of an optimal supply of water and energy.
TBR Solutions has been able to deliver the connecting installation work, such as cold and hot water piping, compressed air, fresh air supply, flue gas discharge, sewer and gas, including Scope 7 certification, solar system.
Photos
Green Deal
Interzorg wants to support people to continue their own lives, based on a sustainable vision of care. That is why Interzorg recently signed the Green Deal 'sustainable care for a healthy future'. With this, Interzorg, together with more than two hundred other (care) organizations, expresses the intention to contribute to making the healthcare sector more sustainable and to inspire each other to new sustainable initiatives. For example, Interzorg is already actively committed to reducing CO2 emissions through a sustainable Service Centre. But also by contributing to a living environment inside and outside the care locations that results in healthy and satisfied clients, relatives, employees and volunteers.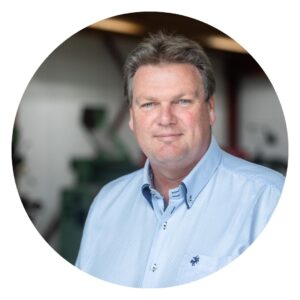 If you would like to know more about this project, please contact:
Jaap Reinders,
Senior Engineer TBR Solutions
Sources: Interzorg, Zorgvisie, Greendeals, Hercuton, enie